Skip to Content
Residential Paving Services
For many people, their home is their single greatest asset. Trust the asphalt paving professionals at PCP Paving & Sealcoating to help maintain your investment. Our 16 years of history, our state-of-the-art equipment, our skilled crews, and our relentless dedication to customer service all combine to provide you the best return on your asphalt paving project.
Contact Us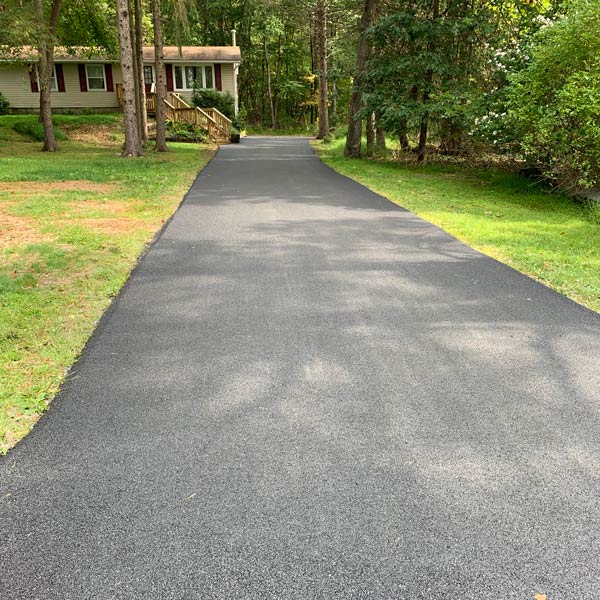 Driveway Paving
Is your driveway past its prime? Having drainage issues? Looking to replace it? Let's face it, driveways wear out. The life expectancy is about 15-20 years. PCP paving can help turn that rough, cracked driveway into a lustrous black driveway again. OK, so now what? Well, you have many material options for replacing your driveway. Asphalt, Concrete, Interlocking, Tar & Chip, etc. PCP Paving can provide asphalt or tar & chip surfaces. The cold Pennsylvania & New Jersey winters can wreak havoc on concrete, causing cracking and heaving. Asphalt is one of the most durable surfaces, can withstand the cold temperatures and, as an extra benefit, is less costly than concrete (about 50% less!). PCP Paving & Sealcoating can provide you with a new durable lustrous, black driveway. We are licensed & insured in PA & NJ and our owner is always on your job to ensure a quality job and your satisfaction. Contact us today for a free, no-obligation consultation and estimate for your driveway paving project.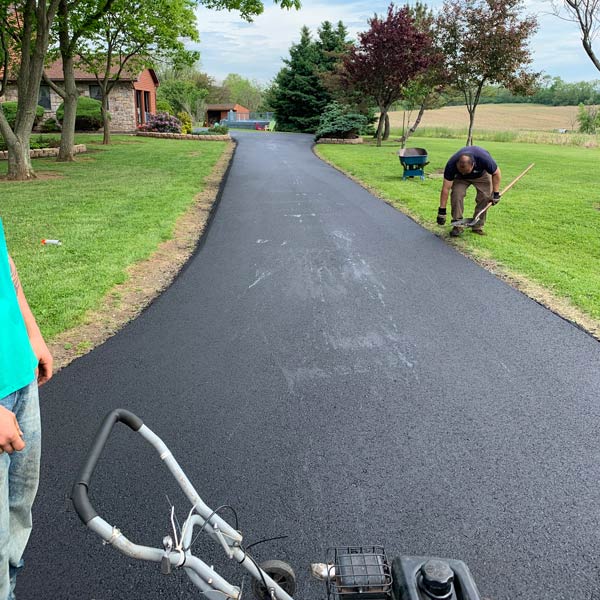 Driveway Repair
Sometimes a complete replacement of your driveway isn't necessary. The weather, sunlight, chemicals, and salt can all lead to the deterioration of your asphalt driveway. You may notice some cracks, depressions, or crumbling areas. These areas may be able to be repaired without a complete replacement. However, the sooner you call us, the better. These areas can cause greater problems if left unattended. PCP Paving & Sealcoating will come out to your property, assess your damage and make sound, professional recommendations for the repair. Give us a call today to schedule an on-premise visit.
Sealcoating
Has your driveway lost its luster? Want that good-looking deep black look again? Give us a call, we can help. Sunlight, weather, moisture, oils & chemicals, and salt all combine to deteriorate your driveway surface. Periodic sealcoating can extend the life of your driveway and enhance your property's curb appeal. PCP Paving & Sealcoating uses the highest quality materials applied by a highly skilled staff to leave your driveway looking great again.
Tar & Chip
Not everybody prefers blacktop or concrete for their driveway. Tar & Chip application provides an earthy, rustic & stately appearance to certain properties. We can install a new tar & chip driveway or resurface an existing one. Materials come in various colors to match your preference.
Private Road Paving
Although we are not a Department of Public Works and don't do road construction, we do provide asphalt paving for long country driveways and private roads. We provide a wide variety of services to make sure your private road stands the test of time such as grading, drainage solutions, and laying down a durable asphalt surface.
Tennis & Basketball Court Paving
PCP Paving & Sealcoating can create new or resurface existing athletic courts. From driveway extensions for "half-courts" to a full-fledged basketball or tennis court, we do it all.
Sidewalks & Walkways
Just like concrete driveways can heave or crack in cold weather, the same holds true with sidewalks. Some of our customers prefer the look and feel of asphalt for their sidewalks or other walkways. It works as a seamless, natural transition from their asphalt driveway. We provide both residential & commercial asphalt sidewalks & walkways. Give us a call for a free estimate of your project.
Thanks for Considering PCP Paving & Sealcoating for Your Residential Asphalt Paving Project.
Call Now to Get Your FREE Estimate