Skip to Content
$400 Off Any Commercial Paving Job
Discounted Rate for Churches
Commercial Paving Services
The first thing people encounter when visiting your business is your driveway or parking lot. First impressions are important. PCP Paving and Sealcoating has been providing asphalt paving services to businesses in PA & NJ for over 16 years. Whether you need some tender loving care to a portion of your lot, a complete resurfacing, or even need to slow down some drivers in your business with speedbumps, PCP Paving is your premier commercial paving specialist.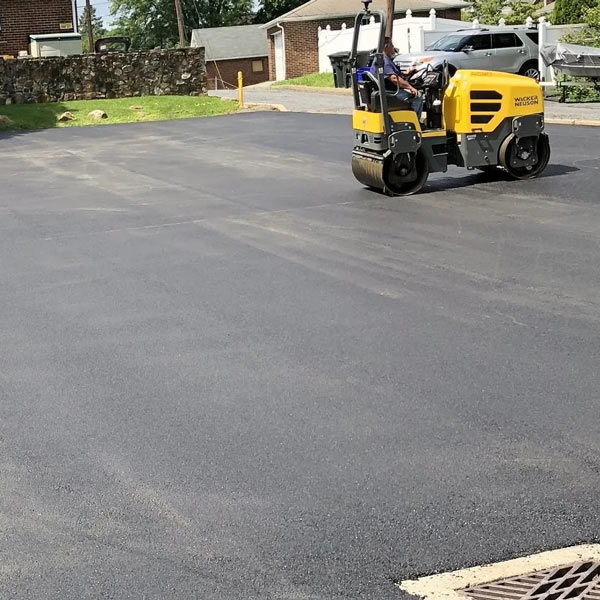 Parking Lot Paving
You take a lot of pride in your business. You've worked hard at making it what it is today. Well…so do we. Our commitment to customer service, our attention to detail, our state-of-the-art equipment, and our highly skilled crews all combine to provide the best paving experience we can offer to our communities businesses, and institutions. You will work directly with the owner, who will assess your parking lot, make sound, professional recommendations to repair or resurface your lot and offer solutions for preventive & long-term maintenance as well. Whether you own an apartment complex, a retail center or your property is a school, church or other institution, a well-maintained asphalt parking lot can add curb appeal to your property while minimizing the risk of accidental injuries.
We are licensed & insured in PA & NJ and our owner is always on your job to ensure a quality job and your satisfaction. Contact us today for a free, no-obligation consultation and estimate for your commercial paving project.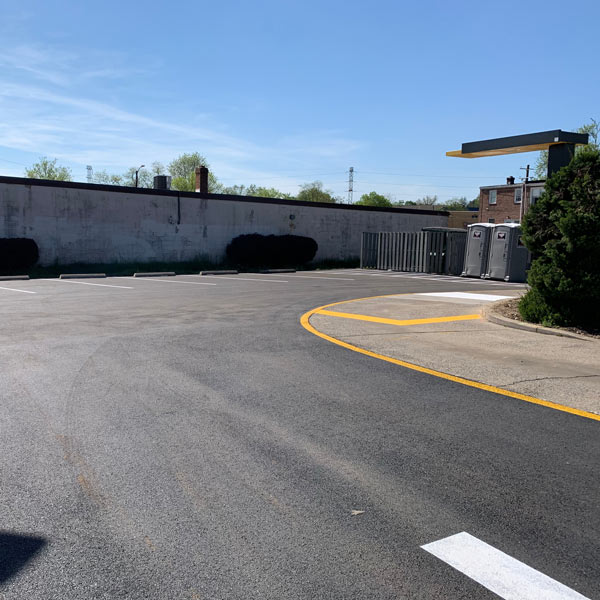 Parking Lot Repair
Sometimes a complete resurfacing of your parking lot isn't necessary. High traffic areas may be in greater need than the rest of your property. These areas may be able to be repaired without a complete replacement. However, the sooner you call us, the better. These areas can cause greater problems and leaves your customers and employees at greater risk of accidental injuries if left unattended. PCP Paving & Sealcoating will come out to your property, assess your damage and make sound, professional recommendations for the repair. Give us a call today to schedule an on-premise visit.
Sealcoating & Striping
Has your parking lot lost its luster? Customers unsure where to park because the striping has worn? Give us a call, we can help. Sunlight, plowing, weather, moisture, oils & chemicals, and salt all combine to deteriorate your parking lot's surface. Periodic sealcoating can extend the life of your parking lot and enhance your business's curb appeal. PCP Paving & Sealcoating uses the highest quality materials applied by a highly skilled staff to leave your driveway looking great again. We provide parking striping, ADA lettering, directional arrows & more.
Tennis & Basketball Court Paving
Is your business, municipality, school, or HOA looking to add athletic courts? PCP paving installs and repairs basketball & tennis courts. Contact us today to discuss your needs.
Speed Bumps
Do you have that one employee who just won't slow down? Does your business have a lot of foot traffic entering and exiting? Keep your employees & customers safe with proper placement of speed bumps. PCP Paving & Sealcoating can make your parking lot a safe place again.
Thanks for Considering PCP Paving & Sealcoating for Your Commercial Asphalt Paving Project.
Call Now to Get Your FREE Estimate